Elvis Lives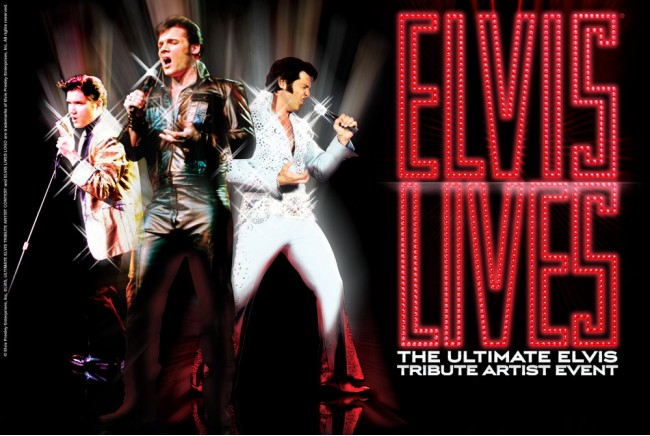 Elvis Lives is an unforgettable multi-media and live musical journey across Elvis' life. His iconic style, embraced by many of today's artists, continues to intrigue audiences of all generations. Featuring finalists from Elvis Presley Enterprises' worldwide Ultimate Elvis Tribute Artist Contest, as well as a tribute to Ann-Margret, audiences "Can't Help Falling In Love"® with this phenomenal theatrical concert experience.
Tickets starting at $55.00
Join us for dinner at the
EKU Center Supper Club
before the performance. Call 859.622.7469 for reservations.
Buffet Menu
Salad/Appetizer: Mixed Greens Salad, Broccoli Carrot Slaw, Corn Bread Salad, Shrimp Cocktail, and Butternut Squash Bisque
Entrée: Carved Pork Tenderloin with a Pecan Bourbon Glaze and Chicken à la King
Sides: Sautéed Seasonal Vegetables, Corn Pudding, and Roasted Red Potatoes
Dessert: Angel Food Cake with Fresh Berries, Strawberry Cream Pie, and Chocolate Ganache Cake
Beverages: Iced Tea, Coffee, and Water
*Dinners and wine service provided by EKU Dining
Show's Website:
http://www.elvislivestour.com
share