| S | M | T | W | T | F | S |
| --- | --- | --- | --- | --- | --- | --- |
| 6 | 7 | 8 | 9 | 10 | 11 | 12 |
| 13 | 14 | 15 | 16 | 17 | 18 | 19 |
| 20 | 21 | 22 | 23 | 24 | 25 | 26 |
| 27 | 28 | 29 | 30 | 31 | | |
| | | | | | | |
| S | M | T | W | T | F | S |
| --- | --- | --- | --- | --- | --- | --- |
| 3 | 4 | 5 | 6 | 7 | 8 | 9 |
| 10 | 11 | 12 | 13 | 14 | 15 | 16 |
| 17 | 18 | 19 | 20 | 21 | 22 | 23 |
| 24 | 25 | 26 | 27 | 28 | 29 | 30 |
| 31 | | | | | | |
SEE FULL SCHEDULE OF EVENTS
ZZ Top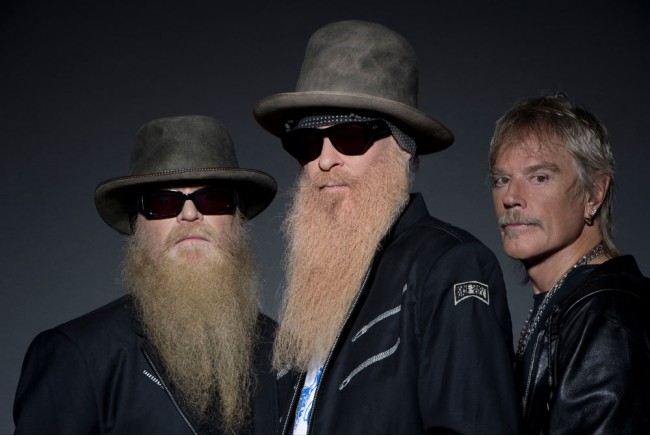 The sharp-dressed men of legendary rock band ZZ Top are bringing their signature mix of Southern rock, blues and boogie, to the EKU Center for the Arts. Guitarist Billy F. Gibbons, bassist Dusty Hill and drummer Frank Beard are currently touring the country in support of their first studio album in nine years,
La Futura
. The Texas trio have been thrilling audiences since the group's inception in 1969 and can lay the undisputed claim to being the longest running major rock band with original personnel intact. Their unmistakable sound and attitude have garnered them legions of fans and cemented their status as cultural icons. The Rock and Roll Hall of Famers have sold millions of records worldwide. Their album
Eliminator
, released 30 years ago this year, sold more than 10 million units and produced multiple hit songs, including "Gimme All Your Lovin'" and "Legs."
Tickets starting at $63.50
Join us for dinner at the
EKU Center Supper Club
before the performance. Call 859.622.7469 for reservations.
BBQ Buffet Menu
Soup: Kentucky Burgoo (Western Kentucky Style)
Salad: Tossed Salad with Choice of Dressing, Southwestern Mashed Potato Salad, and Cole Slaw
Entrée: Carved Slow Roasted Brisket Carved with a Tangy BBQ Sauce, Dry Rubbed and Roasted Pork Ribs (Texas Style), and Rotisserie Chicken
Sides: Baked Beans, Baked Macaroni and Cheese, and Southern Green Beans with New Potatoes
Dessert: Strawberry Cheesecake, Chocolate Meringue Pie, and Hummingbird Cake
Beverages: Iced Tea, Coffee, and Water
*Dinner provided by EKU Dining
Show's Website:
http://www.zztop.com
share